Spraying
and

Misting Machines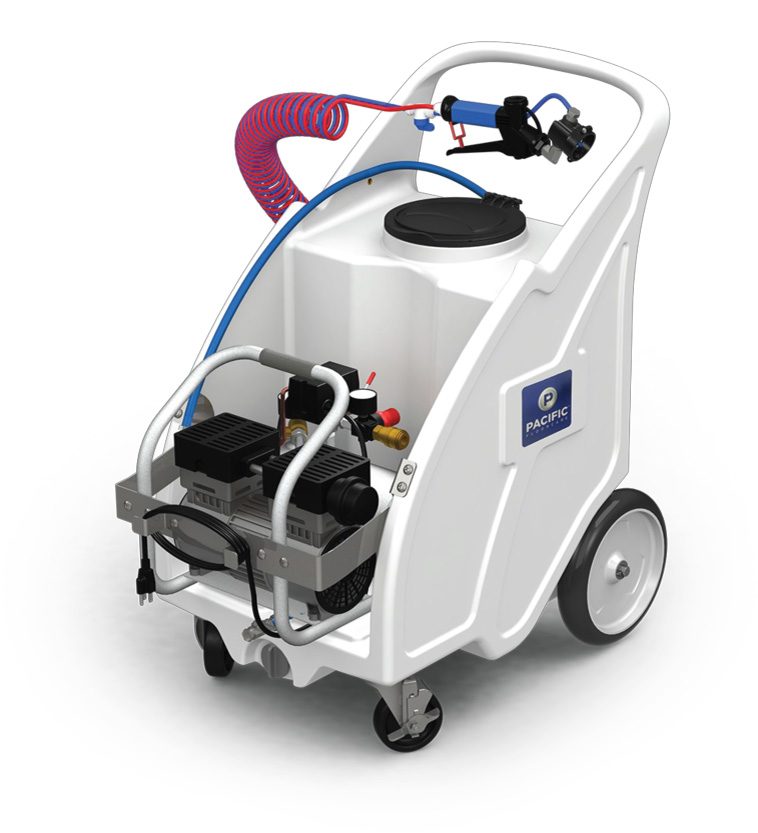 Pacific AM-15
15-Gallon Air Assisted Spraying Machine
The AM-15 is a versatile spraying unit with the overall capacity to provide superior productivity for large area disinfection. The unit will out perform the commonly used handheld machines on the market today. The large 15 gallon tank provides continual usage – a one stop chemical source. Fill it and disinfect your entire facility.
---
DISCHARGE LINE: 25 feet
OUTPUT VOLUME: 8.9 oz (263.2 ml) per minute at 50 psi (3.4 bar)
NOISE LEVEL: 60 dBA
VIEW FULL SPECS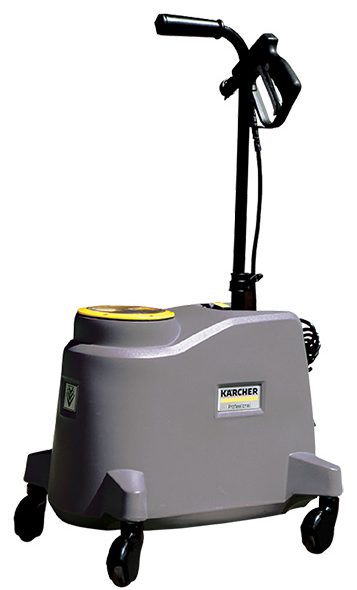 Karcher PS 4/7 Bp OBC Mister
The Kärcher PS 4/7 Bp OBC hospital-grade misting system is designed to reduce risks of Health Care Acquired Infections by killing virus, bacteria and mold faster, safer and effectively.
Prevention is the best medicine. Misting technology provides the broadest range of applications for disinfection. The Kärcher PS 4/7 Bp OBC provides proper surface coverage for the recommended dwell time of disinfecting chemical - no adjustments needed. This hospital-grade misting system is specifically designed for use with Vital Oxide® disinfectant. Reduce the risks of Health Care Acquired Infections by killing virus, bacteria and mold faster, safely and effectively. Misting delivers disinfectant into the numerous hard to reach corners and crevices in every facility that wipe methods can't reach. The Kärcher PS 4/7 Bp mister's ergonomic cordless design, battery-power, and simple controls reduce operator fatigue and cleaning errors. The result is a complete and consistent coverage of Vital Oxide®. Vital Oxide® carries the safest EPA toxicity rating (4) and requires no PPE. HMIS is 0 in all quadrants. Ideal for high risk areas such as hospitals, nursing homes, schools, day care facilities, and clinics. *Please read and understand the EPA label for proper use and personal protection.
---
SOUND PRESSURE LEVEL (DB(A)): 45
BATTERY RUNNING TIME (H): 8
VOLTAGE (V): 120
FREQUENCY (HZ): 60
WEIGHT INCL. PACKAGING (LBS): 30.9
DIMENSIONS (L X W X H) (IN): 20 / 15 / 38
VIEW FULL SPECS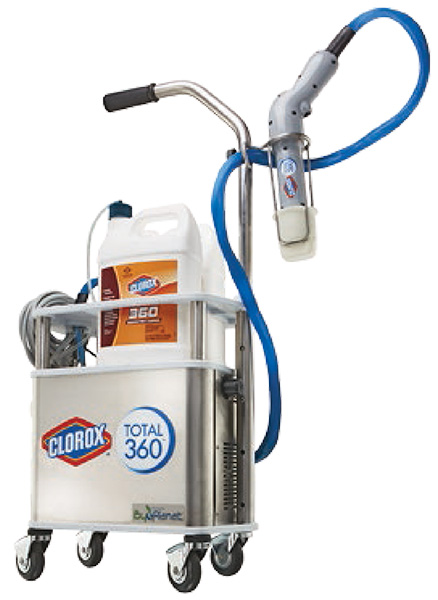 Clorox® Total 360® System
Keep your facility healthier while saving time, money and labor. The innovative electrostatic sprayer, with the patented PowerWrap™ nozzle, delivers trusted Clorox solutions to the front, back and sides of surfaces. Superior coverage for better germ protection.
EPA-approved to kill the COVID-19 virus. SARS-CoV-2 on hard, nonporous surfaces.
Protect your facility with a revolutionary system that helps reduce pathogens like never before. It pairs an innovative electrostatic sprayer with Total 360® Disinfectant Cleaner1, Spore Defense™ Cleaner Disinfectant or Anywhere® Hard Surface Sanitizing Spray to deliver superior coverage in an efficient, cost-effective way. The system uses 65% less solution,* works 75% faster*† and covers 18,000 square feet per hour.
VIEW FULL SPECS