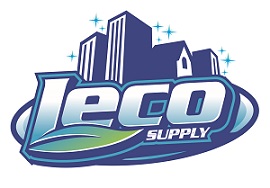 We are pleased to welcome Leco Supply to the Walter E. Nelson Co. Family of companies. Leco Supply was southwest Washington's largest independent janitorial supply company along with being a leader in dry cleaning and laundry supplies. On January 1, 2015, they changed their name from Lewis County Chemical due to the increasing geographical reach of their company, which now services all of Washington, Northern Oregon, Northern Idaho and Western Montana. For over two decades, they have been helping hundreds of customers keep their buildings and facilities clean and properly maintained.
Through this acquisition we are able to fill a void between Portland, OR and Seattle, WA with their Chehalis, WA location. The expertise and friendly staff at Leco Supply are ready to serve you with an extend network of companies. Our membership with Network Services will allow us to continue to grow in the current markets and provide more solutions for our customers.
We look forward to "Providing you Products for Cleaner, Healthier, Safer Workplaces since 1945" through our new ownership.