Rubbermaid

®
Commercial Products
Brute Containers
Innovative venting channels make lifting out liners up to 50% easier, improving productivity and reducing the risk of injury.
Integrated cinches secure the liner, allowing for efficient knot free liner changes. Tested to 20,000 cycles.
Rounded handles make lifting and moving easier, and are reinforced to resist tearing or damage from even the heaviest loads.
Reinforced base is specifically engineered to be dragged over rough surfaces, extending life and overall durability even in the toughest environments.
Contoured base handles improve grip and ergonomics, reducing strain and improving efficiency when emptying containers.
Rim features integrated rib structure to increase strength and resist crushing.
SEE FULL SPECS
DOWNLOAD BROCHURE
HYGEN 18" Microfiber Wet Pad
HYGEN™ Microfiber is proven to remove 99.7% or more of tested viruses and bacteria. Combining superior microfiber with built-in scrubber technology, HYGEN™ Microfiber helps prevent cross-transmission and reduces the risk of healthcare-associated infections.
Removes 99.7% or more of tested virus and bacteria with water only*
Patented zig-zag design is made of polyester and polypropylene for added scrubbing power
Optimized face material construction balances drag force and cleaning efficacy for an effortless experience
Tested to withstand 200 launderings to CDC guidelines in hot water (160F) with chlorine bleach
Help reduce cross-contamination with color-coded edge tape that encourage cleaning with different colors by area or task
SEE FULL SPECS
DOWNLOAD BROCHURE
WaveBrake 35 Qt Side Press Bucket And Wringer
With features that surpass traditional mop buckets, the new generation of WaveBrake® helps to clean floors with less effort to get the job done safer, without sacrificing quality and durability.
IMPROVE SAFETY AND PRODUCTIVITY Patented WaveBrake baffles result in less splashing while mopping and maneuvering, helping to create a safer environment for patrons and staff. Additionally, water stays in the bucket, eliminating unnecessary trips to the storage closet to fill up the bucket, enhancing productivity.
80% LESS SPLASHING - Molded-in WaveBrake baffles disrupt wave formation, reducing splash up to 80% versus leading competitors. *versus competitive U.S. 35qt single compartment mop bucket and wringer, not including divider bucket and accessories.
CONVENIENT TO EMPTY The new generation of the WaveBrake mop bucket is designed to safely empty water with less effort. Integrated handles, sink ledge, and a pour spout provide control while lifting and emptying, for a safe and stable emptying process.
INTEGRATED HANDLES AND SINK LEDGE Lift and empty the mop bucket easily, with less strain.
POUR SPOUT Helps prevent water from spilling on to floors while emptying dirty water, to help floor remain dry and safe.
SEE FULL SPECS
HYGEN PULSE Microfiber Mop Kit, Single Sided
HYGEN™ PULSE Spray Mop provides Healthcare facilities with an ergonomic, bucket-less mopping system to help cover more square feet in less time than traditional systems.
Patented onboard reservoir and solution system evenly dispense liquid behind mop
Ergonomic trigger handle dispenses three sprays of cleaner
Lightweight and ergonomic – weighs only 6 lbs when fully loaded
Non-slip tip helps prevent the handle from sliding and falling when placed against a wall
Unscrew cap to manually refill or connect to PULSE Caddy hose for automatic refills
SEE FULL SPECS
DOWNLOAD BROCHURE
OneShot Lotion and Foam Dispensers
The OneShot® Lotion and Foam Dispensers are touch-free, automatic dispensers that help prevent the spread of germs and bacteria. Luxurious formulas encourage healthy handwashing, and Smart Sensor™ technology detects hands, automatically delivering the perfect amount every time.
SEE FULL SPECS
DOWNLOAD BROCHURE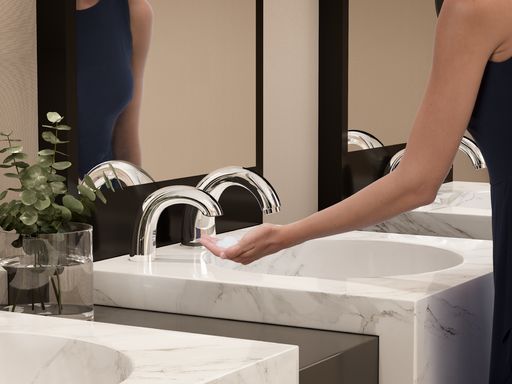 AutoFoam Dispenser
The AutoFoam Dispenser is a touch-free, wall-mounted system that dispenses controlled amounts of foam soap or sanitizer automatically to help prevent the spread of germs.
Industry-leading battery life of up to 3 years or 120,000 hand washes
Touch-free delivery helps reduce cross-contamination to prevent the spread of germs
Wall-mounted system optimizes counter space
Reliable, controlled dispensing of concentrated soaps offers more handwashes per refill
Contemporary design to complement your washroom
SEE FULL SPECS
Clean Seat Spray Dispenser
Clean Seat is a surface cleaner that can be mounted anywhere in the washroom to help remove dirt and grime from a variety of surfaces, from toilet seats to baby changing stations.
Contains antimicrobial material that helps to inhibit the growth of bacteria on the pushbar
Conveniently dispense the solution on bath tissue and wipe down surfaces
Viewing window allows maintenance staff to monitor for when refills need to be replaced
Compatible with Clean Seat Spray Refill (FG402537)
SEE FULL SPECS
DOWNLOAD BROCHURE