UV Health Group
SafeAirUV™ System
Keeping Air Safe for Students and Teachers
With our bio-lab tested UV-C LED-based fixtures

What are today's school administrators grappling with?
Parents are making the difficult decision on whether or not to keep their children at home or send them to school, forcing them to choose between work and the well-being of their kids. Furthermore, economies are failing to bounce back because too many parents are unable to go back to work.
As such, administrators across grades K-12 and higher education are must negotiate with multiple stakeholders (parents, teachers, staff, board members, unions, and students) regarding the best way to create an environment safe enough to continue in-class instruction.
Unfortunately, airborne viruses are tricky: HEPA filters don't have a fine enough filter to catch them, and wiping down surfaces doesn't do anything to combat them.

"On top of a 99.9996% efficacy rate, results showed that the SafeAirUV™ System inactivated the virus to below a detectable amount." – Dr. Paul Anderson, University of Missouri

Solution: UV-C light fixtures keep the air clean
For many decades, UV-C light has been studied and positively proven to inactivate viruses of all types, on surfaces, and in the air.
Optimizing UV-C light to make indoor air safer requires the right combination of UV-C technology, a powerful wavelength, well-positioned fixtures, and proper airflow planning. The results provide rapid and continuous virus removal, closest to the point of infection, while people are still in the room.
Clean the air and bring students back safely
That's where UV Health Group comes in. In addition to the peace of mind that comes with knowing you're providing a safe facility for both staff and students, our Confidence™ LED Lighting and Assurance™ SafeAirUV System fixtures provide: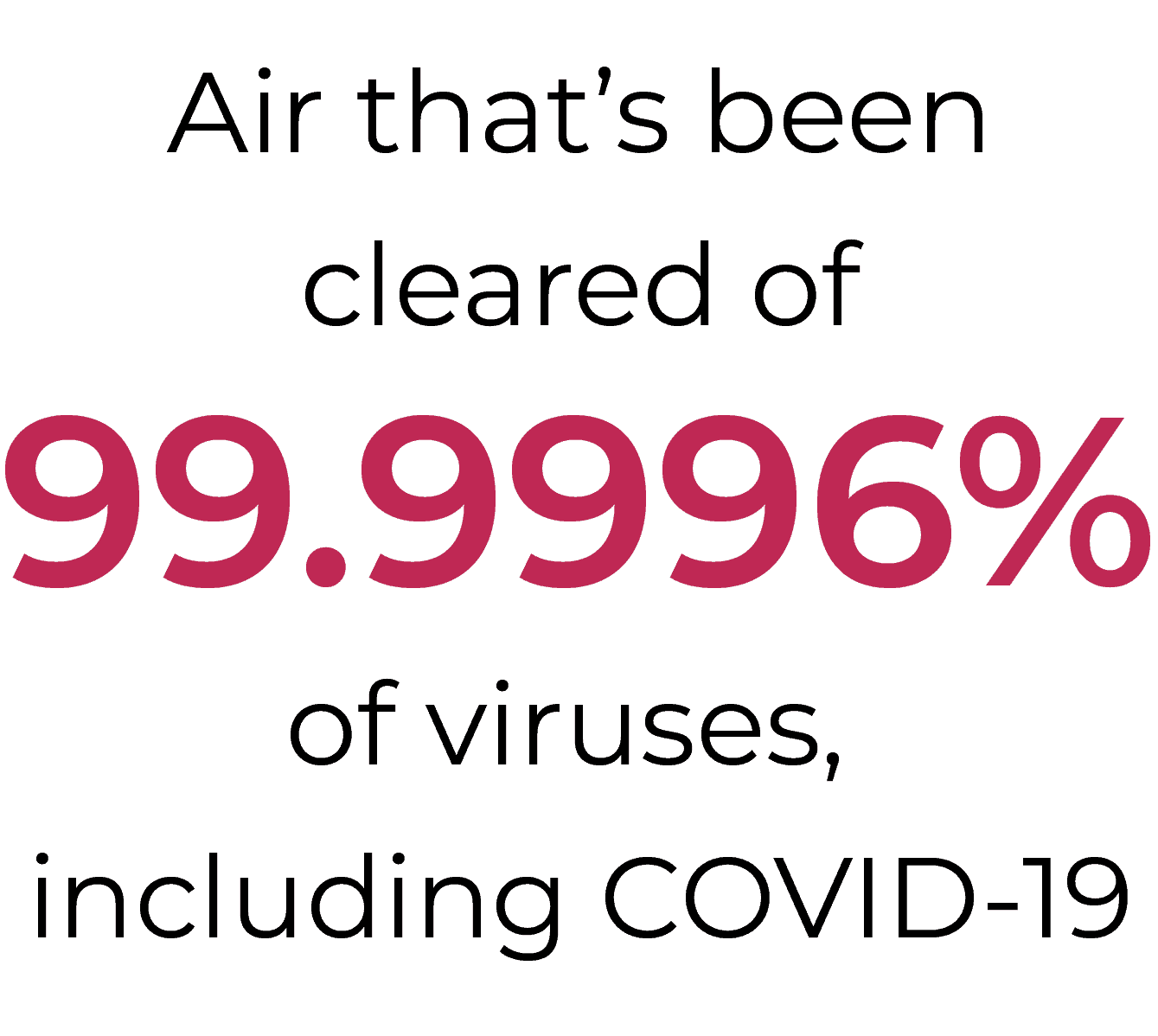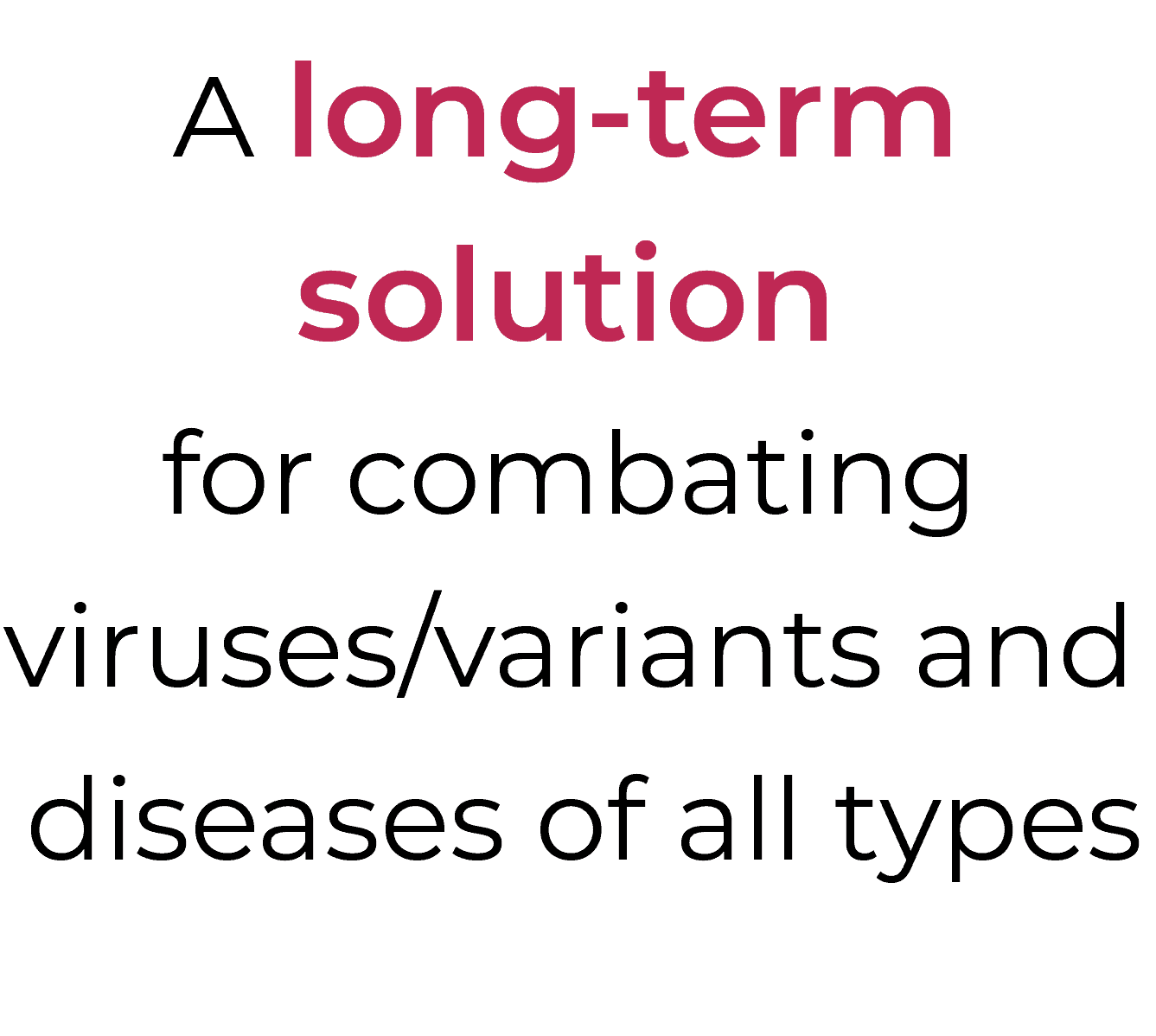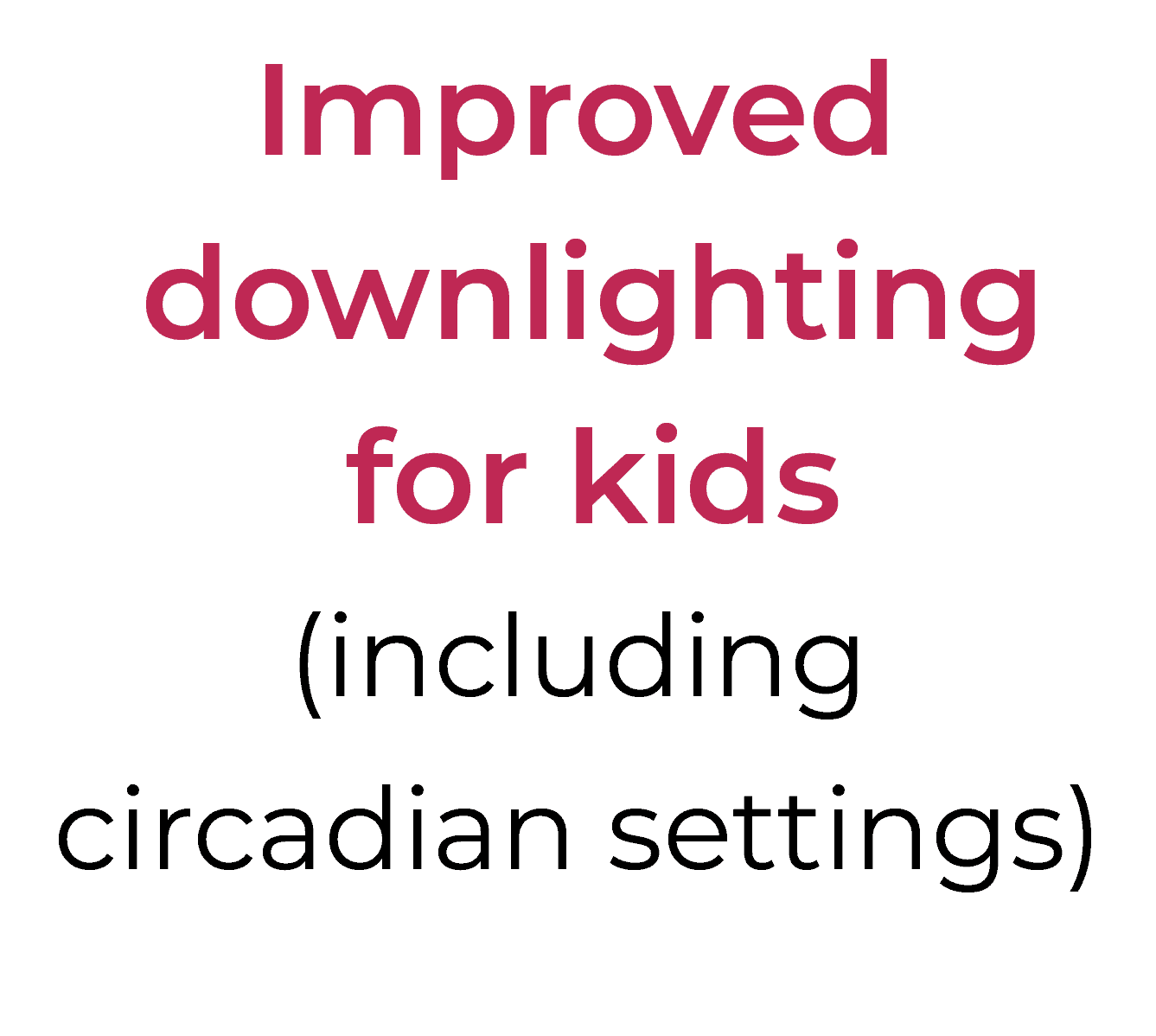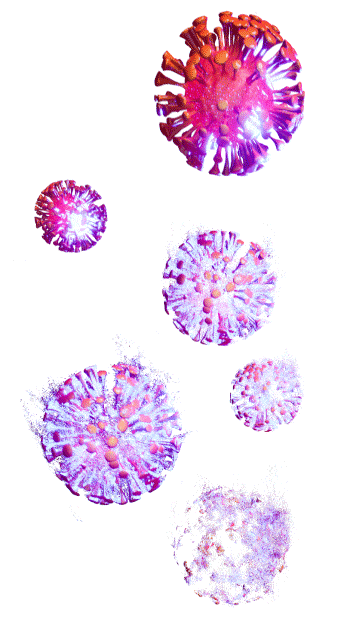 Scientific Proof of Efficacy: The SafeAirUV™ System was tested with airborne SARS-CoV-2 (COVID-19) virus at the University of Missouri's Infectious Disease Lab - a Level III national bio-lab. Per Dr. Paul Anderson, test results showed "inactivation of 99.9996% of the virus, which is below any detectable amount."
Get the SafeAirUV™ System, and Know They're Safe
Both our Confidence™ LED Lighting and Assurance™ SafeAirUV™ System product lines are designed to continuously cycle air through a sealed, UV-C LED-light chamber. This process inactivates virtually all viruses and ensures that there are multiple air cleansings in a room per hour. Furthermore, compared to other solutions, we use the most powerful wavelength of germicidal UV-C -- 275nm (20% more effective germicidal wavelength than short-life, UV-C 254nm light generated from short-life mercury-vapor bulbs). All fixtures have been engineered to be maintenance-free for 7-10 years.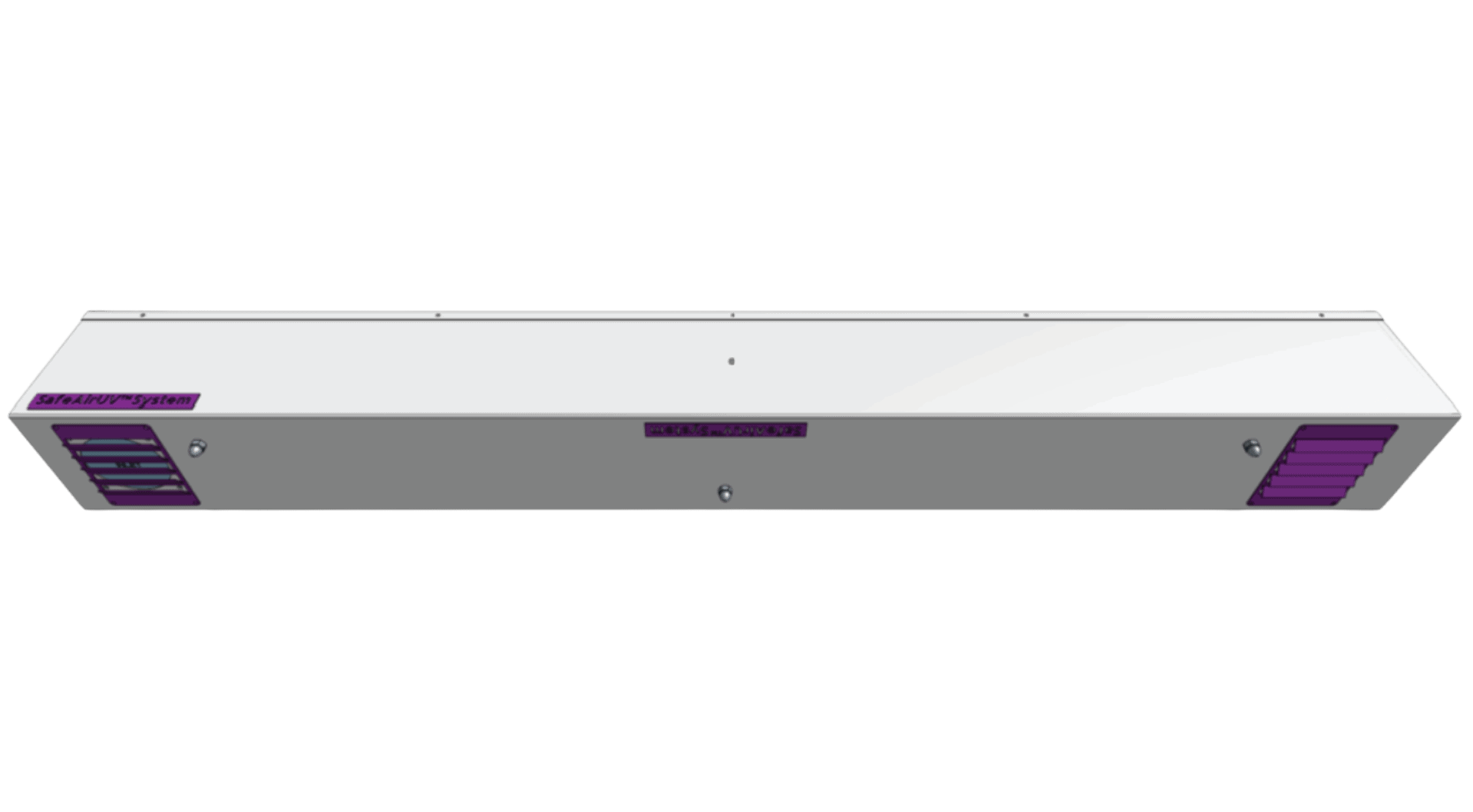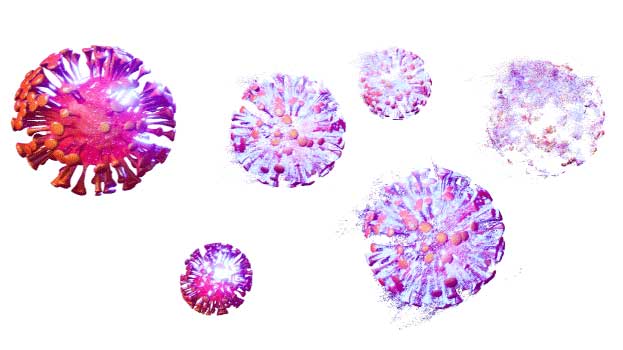 UV Health Group
SafeAirUV™ System
Our next-generation UV air cleansing system, based on a special wavelength of UV light, has been tested by a level 3 infectious disease lab and is now proven to inactivate 99.9996% of SARS-CoV-2 and other viruses; significantly reducing the risk of spreading COVID-19 from person to person in indoor environments.
Studies have shown that the SARS-CoV-2 virus, which causes COVID-19, can be transmitted and acquired through tiny virus droplets that can linger indoors in the air for more than four hours.
Does UV light kill COVID? Yes, it disrupts the RNA in the SARS-CoV-2 virus, so it can no longer replicate.
UV Health Group's SafeAirUV™ System eliminates 99.9996% of airborne viruses in community spaces when people are present and without any possible exposure to UV light.
Our next-generation UV air cleansing system, based on a special wavelength of UV light, is being tested by an infectious disease lab which has proven to inactivate SARS-CoV-2 viruses, significantly reducing the risk of spreading COVID-19 from person to person in indoor environments.
*Patent Pending
A Portfolio of SafeAirUV™ System Products
The SafeAirUV™ System will make the air safe, anywhere people congregate. From waiting rooms to conference rooms, airplanes to elevators, the SafeAirUV™ System is being integrated into these and more types of spaces now, creating safer, virus-free environments.
Our initial Confidence™ LED Lighting Fixtures will launch in the Winter of 2020. They include a family of highly efficient and programmable LED lighting fixtures which include the SafeAirUV™ System. This collection includes ceiling and wall fixtures, over bed and hanging retail lighting. All of this is delivered using the wonders of LED downlighting with the increased confidence of virus-free air, packaged in replacement and retrofitted fixtures.
Bring Your Customers, Residents, Staff, and Patients Back Safely
Designed by our team of researchers, our patent-pending SafeAirUV™ System rids the air of viruses that cause COVID-19 in any indoor location. Combining the benefits of virus-free air with the SafeAirUV™ System with the regimen of surface cleaning already underway will boost everyone's confidence and ensure a safer place for all.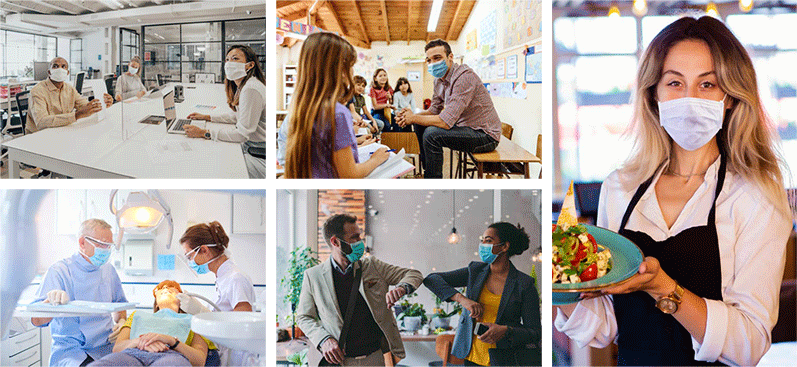 Healthcare Facilities
Elder care & assisted living
Schools
Business offices
Restaurants
Retail stores
Hotels & Casinos
How does it work?
The SafeAirUV™ System uses long-lasting next-generation germicidal UV-C LED chips to eliminate the threat of viruses while people are present. In order to inactivate harmful viruses, the system pulls air into its secure chamber, filled with long-lasting UV-C LEDs - blasting the contaminated air with UV-C light (275nm), inactivating the tiniest airborne virus droplets before the fans send the safe air back into the room. The SafeAirUV™ System is currently being integrated into lighting fixtures, elevators, airplanes and stand-alone configurations.
The SafeAirUV System by UV Health Group from Steve Daniel on Vimeo.